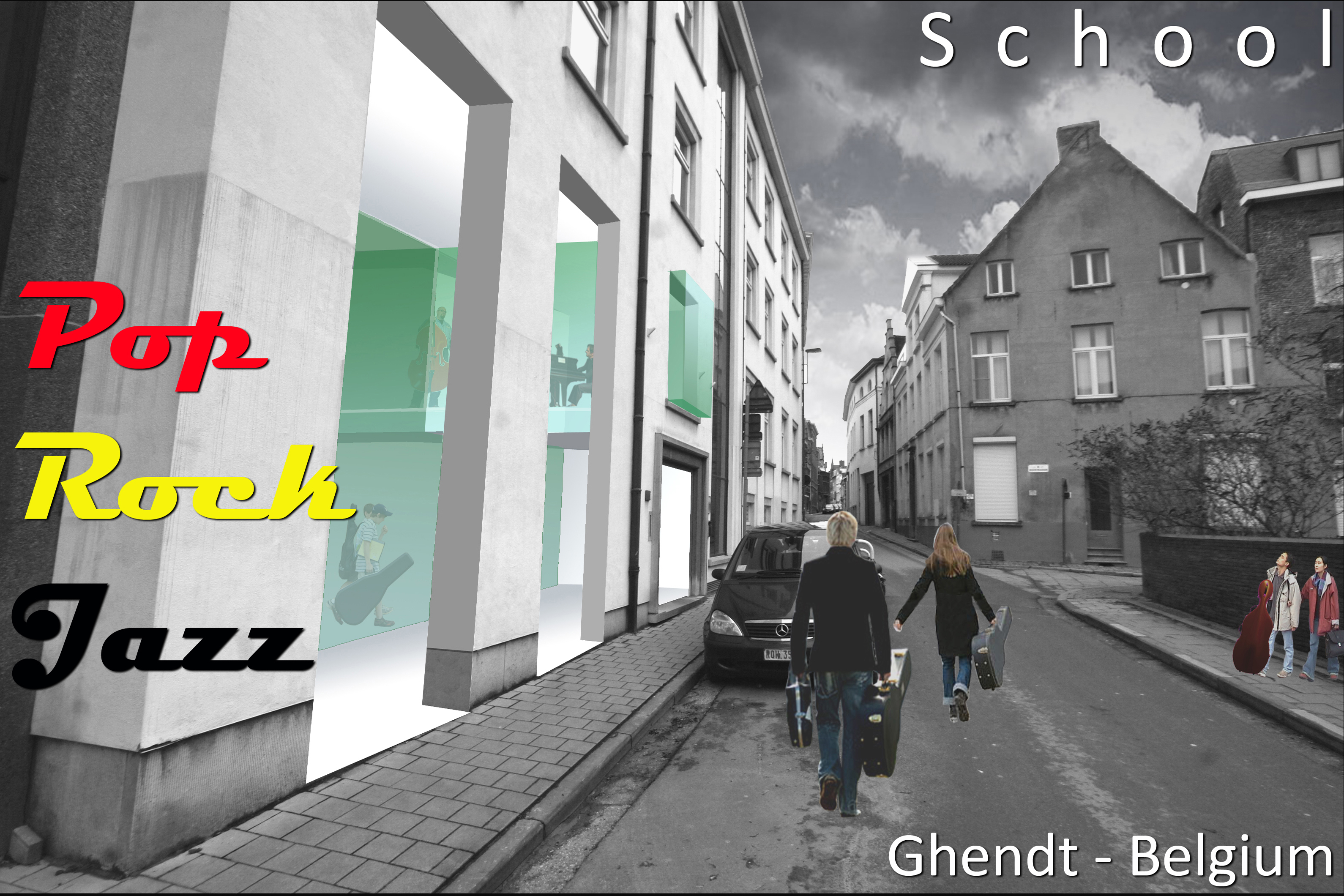 Mastery of techniques and materials makes the architect more than once a master of the impossible.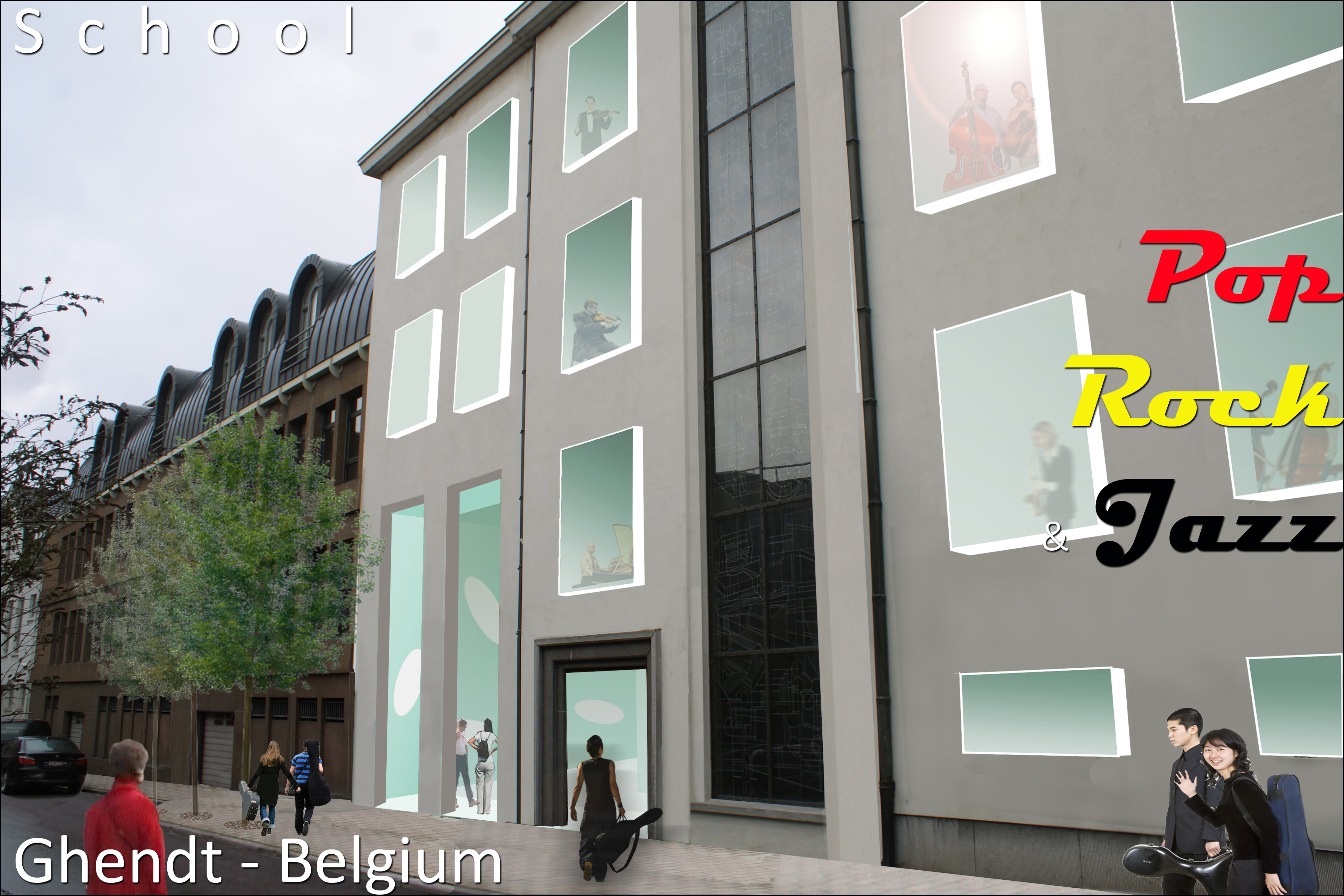 By transforming a very quiet office into a noisy 15-room music school, the technical input becomes the guiding principle for the architectural result.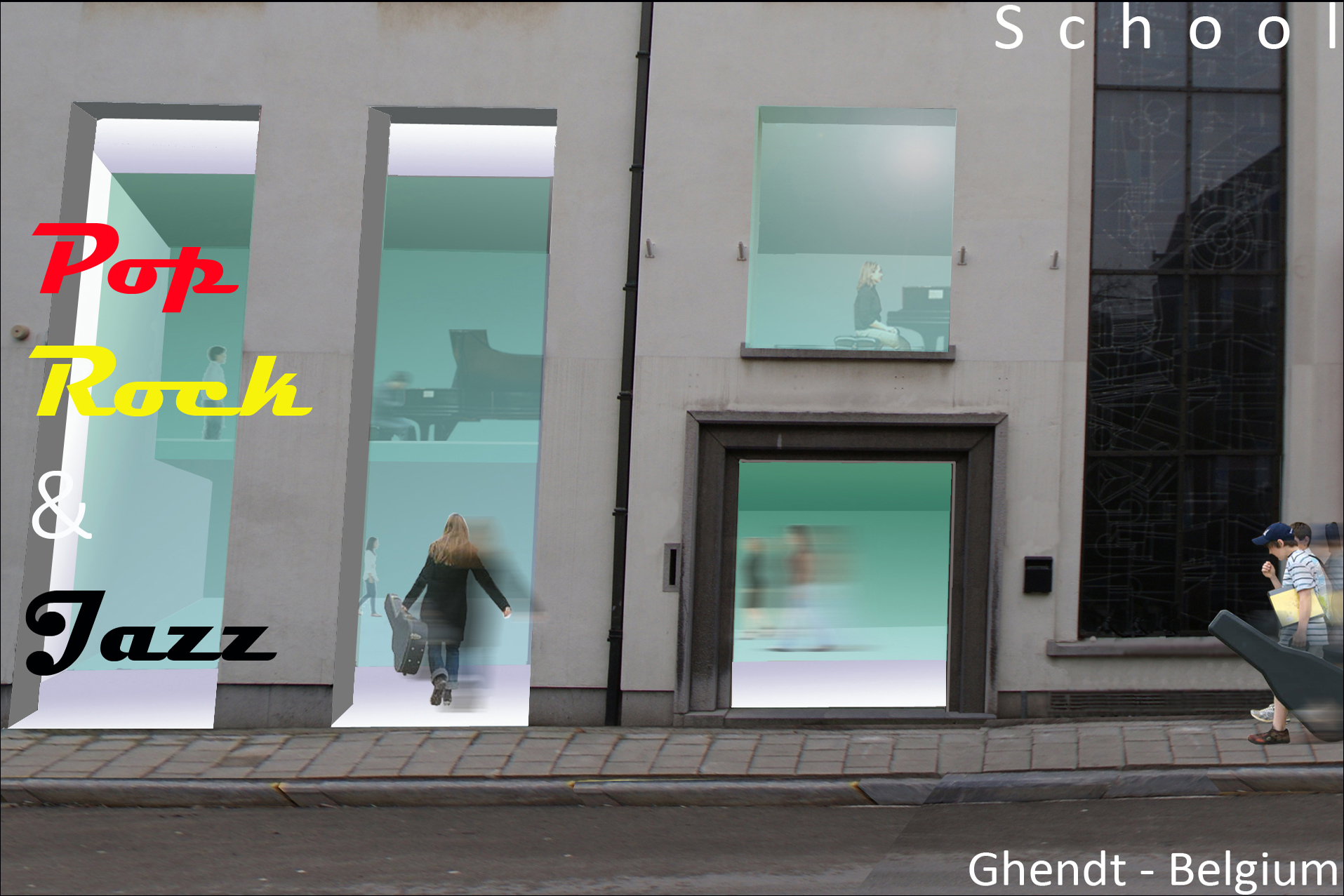 In order to simultaneously welcome a dozen 100dB loud music groups in a quiet street daily from morning to evening without any problems, a massive spectrum of floating building elements must guarantee their silent presence.