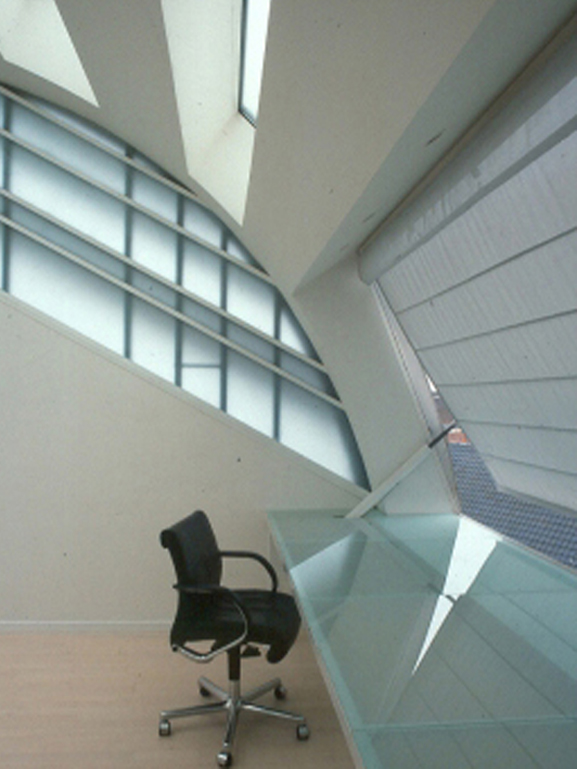 Sliding one functionality into another creates multifunctional spaces that can be doubled in all directions by also applying them vertically.
Each functionality thus seems to have an abundance of space by accumulating space from an adjacent function.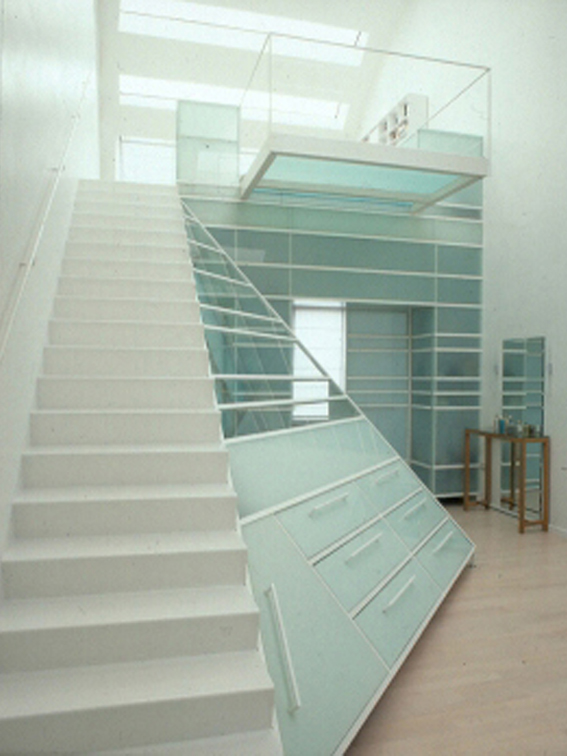 The separation that includes architectural concepts such as office, library, dining room, living room, structural beam, lighting, heating are dissolved in one composition that has functional simultaneity.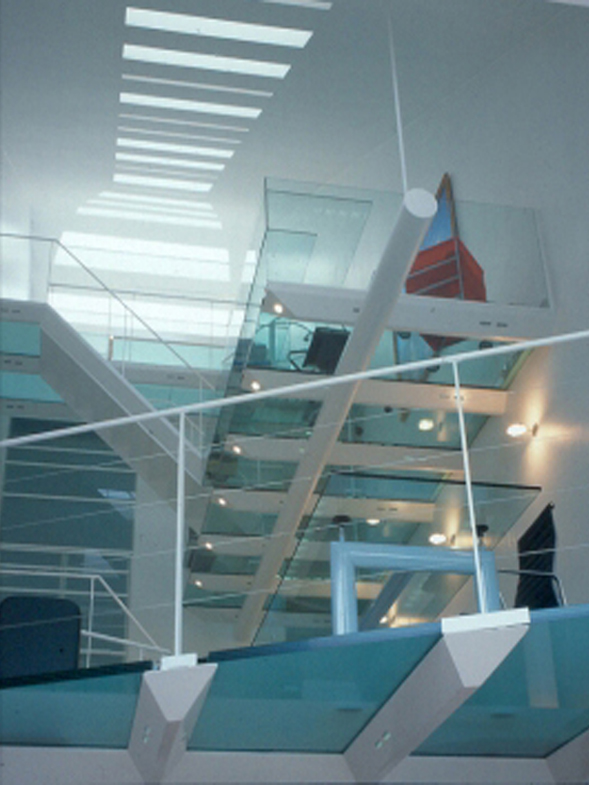 Working in a context of light and space is a blessing in itself. It should be a law.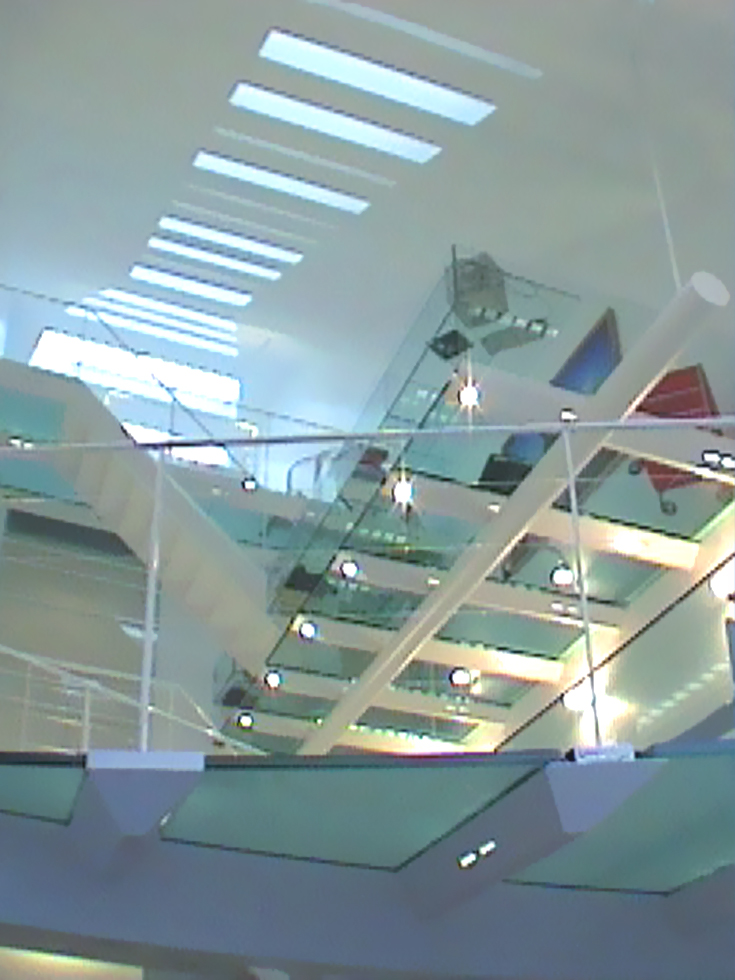 Seeing a «living space» as a space for seats and a table is historically new and involves a miniaturization of being.
Opening space and functionality in every sense counteracts this trend.